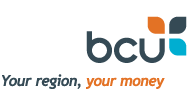 Founded in 1971 by a small group of banana growers from the Macksville district.
Today, their network spans from Port Macquarie to the Sunshine Coast, and they still provide a fair go alternative to the banks, and offer the little extras that many of their competitors don't.
Visit their website at <www.bcu.com.au>.
BCU, "your region, your money".