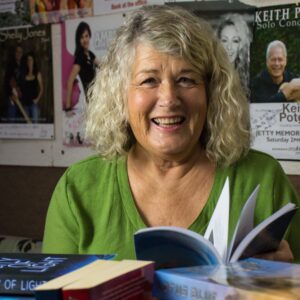 Show Times
Timezone
: AEST
[UTC+10]
About the Show
Books, authors & the music that moves them, with Elizabeth Newman.
Talking 'crime' today 2020 Banjo Prize & more. It's time to update your reading list with some good crime stories.
Todays feature is the 2020 Booker Short List
Get your pen & paper ready the Ned Kelly Awards Short List will give you some great additions to your reading list ..or perhaps you'll find something that rings a bell for Fathers Day in
[…]
Thursday 02/07/20 - Today on Elizabeth's Turning Pages I'll continue adding to your reading list with more newly released Australian fiction. I'm dedicating a couple of music tracks to local Author Karly Lane.